Science, Medicine & Spirituality from the Heart of Nature
learn a universal system of herbalism
for physical healing & spiritual transformation
From clinical Western herbalism, Chinese medicine and Ayurveda, to Medical Astrology, Spagyric Alchemy, and plant consciousness, Evolutionary Herbalism explores the universal themes of herbal traditions throughout the world.
This integrative approach balances the science and spirit of plant medicine, sharing a practice that equally heals disease and evolves consciousness for a new paradigm of herbalism.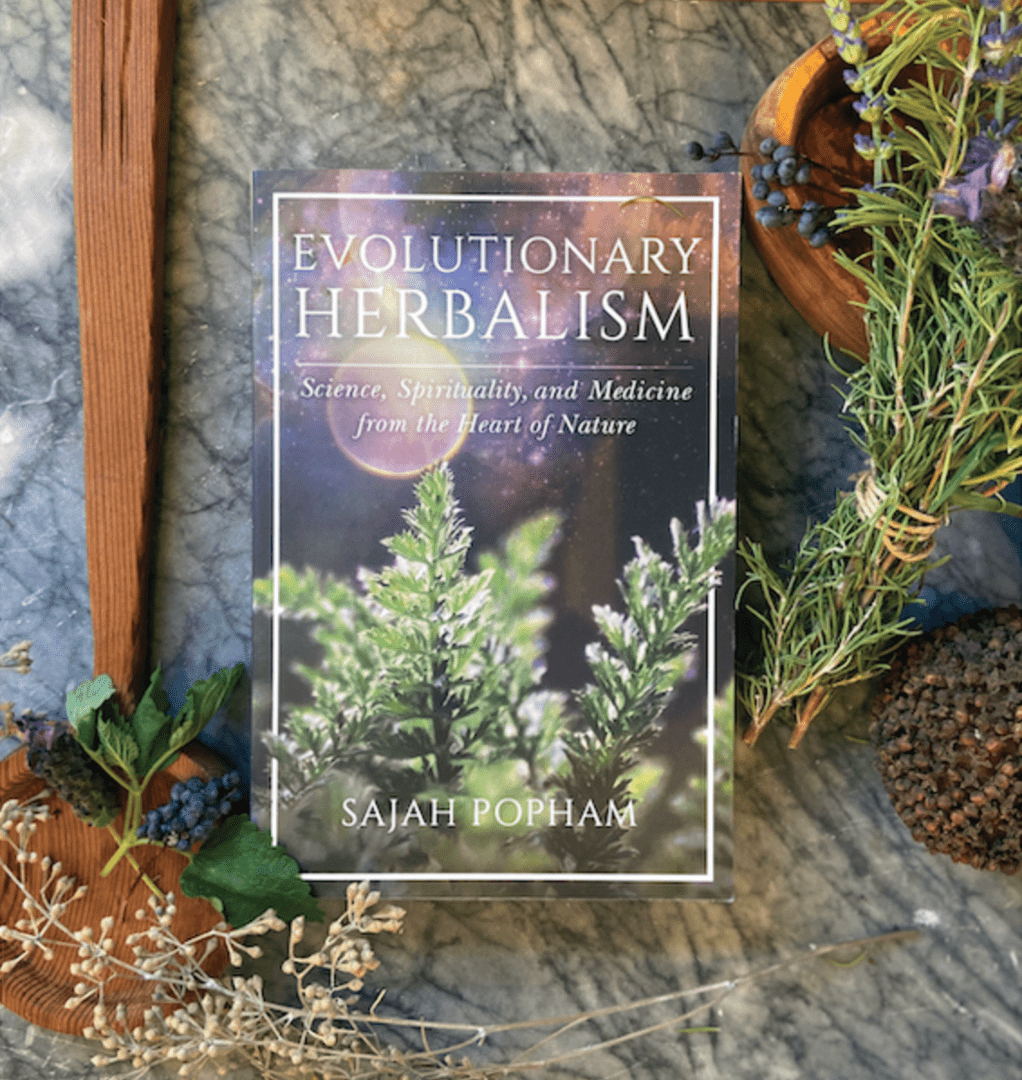 This is unlike any other herb book on your shelf.
It's not a "use this herb for that symptom" guide or a book of kitchen recipes. It's not a list of actions, constituents, or simple 3-sentence descriptions of herbs.
Evolutionary Herbalism is an exploration of the fundamental patterns in Nature at the root of the great herbal traditions of the world.
It's a treatise on what "holistic" really means, where we see the wholeness of life within people and plants. It's a bridge between the science and spirit of herbalism, a return to our ancestral origins where we learn from the plants themselves.
It's a calling for humanity to return to the intelligence of Nature, so we can find our own true Nature within.
Evolutionary Herbalism is a vision of a new paradigm of herbalist that heals the roots of disease – whether in the body, mind, or soul.
Get these bonuses when you order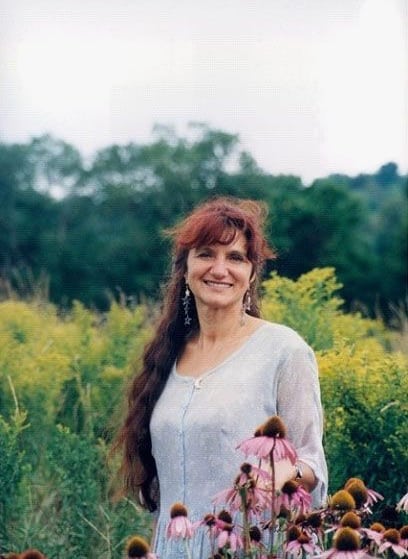 "This is no simple compendium of herbal recipes and cures, but a book that digs deeply, exploring the roots of humanity's spiritual and physical illness and the amazing power of plants to heal.
Evolutionary Herbalism masterfully blends the metaphors of science, metaphysics, medical astrology, and alchemy into a deeply insightful journey that takes us to the very heart and soul of herbalism and provides a holistic model for understanding people and plants."
– Rosemary Gladstar, author of Medicinal Herbs: a Beginner's Guide and Herbal Recipes for Vibrant Health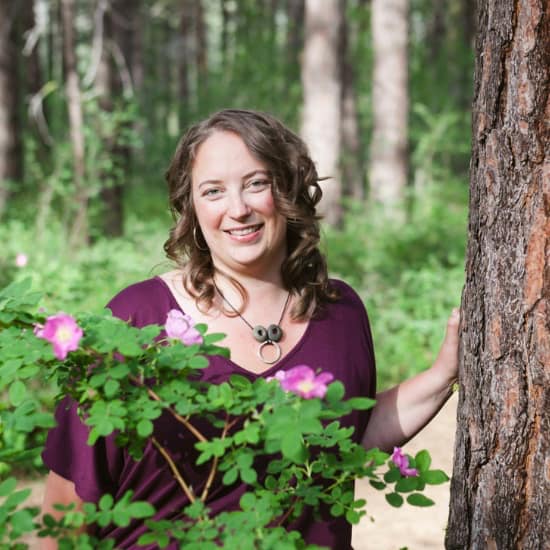 "Sajah Popham powerfully presents a holistic model of plant medicine that weaves traditional knowledge, science, and an integration of the heart and mind to guide you toward transformational health."
—Rosalee de la Forêt, Registered Herbalist, AHG and author of
Alchemy of Herbs: Transform Everyday Ingredients into Foods and Remedies That Heal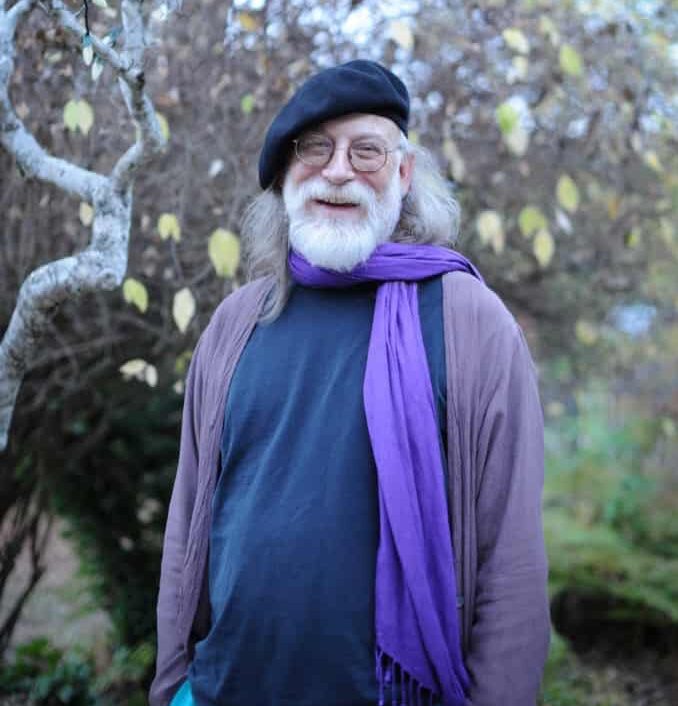 "Sajah Popham has written an intelligent and genuine book in which his deep caring for the world and the suffering of people shines through.
Evolutionary Herbalism is a wide-ranging, synergistic exploration of multiple systems of traditional herbal healing."
—Stephen Harrod Buhner, author of Plant Intelligence and the Imaginal Realm
"Popham crystallizes complex healing traditions and modalities, simplifying and making them palatable. Practical tips abound on merging observations of the human and differentiating to match the plant to that human, whether in relation to astrology, elements, principles, holism, or whichever concept is being shared. Chapters are infused with Popham's own delightful herb profiles. His humor grounds the education shared, creating a sense of ordinary, necessary knowledge. Essential for serious practitioners."
—Margi Flint, Registered Herbalist, AHG and author of The Practicing Herbalist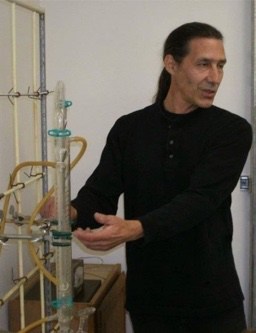 "Well researched at the scholarly level, Evolutionary Herbalism includes the author's own profound experiential knowledge of the subject.
Pushing the boundary of modern herbal medicine, this book provides us with a new vision of the herbal realm teeming with life and intelligence that will work with us as a partner and powerful ally once we understand how to initiate that contact.
Sajah Popham provides us with a wealth of hard-won tips and guidance to open that wider vista of the herbal realm."
—Robert Allen Bartlett, author of Real Alchemy: A Primer of Practical Alchemy and The Way of the Crucible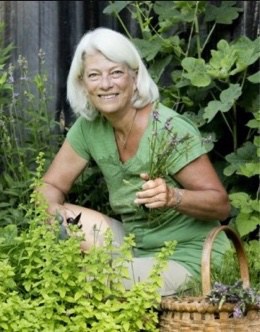 "An incredibly beautiful weaving of herbal and esoteric traditions creating a rich tapestry of what author Sajah Popham calls Evolutionary Herbalism. This is a comprehensive study of not only the principles of various modalities but also the patterns inherent within them and how they intersect with each other.
This is a must-read for anyone looking to have a comprehensive understanding of the expansive nature of healing and how to move into a new herbalism."
—Pam Montgomery, author of Plant Spirit Healing and founder of Organization of Nature's Evolutionaries (ONE)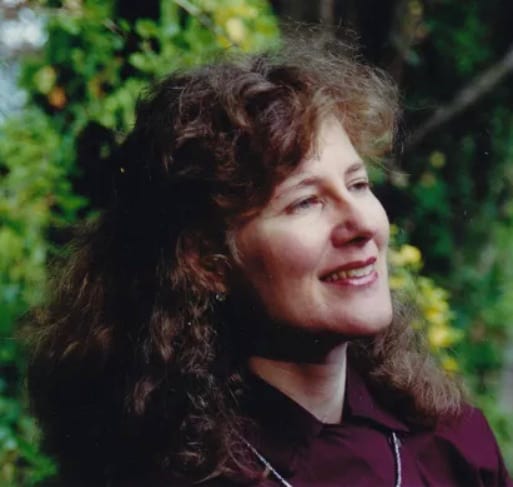 "A tireless confederacy of dedicated souls strive to preserve and pass forward our collective herbal, alchemical, and astrological knowledge. Within each generation a few pioneers arise to forge new schools or mediate divergent approaches.
Sajah Popham has achieved a remarkably synthetic paradigm, integrating previous historic stages of herbal practice with his profound understanding of energetic systems, Eastern and Western."
—Judith Hill, author of Medical Astrology: A Guide to Planetary Pathology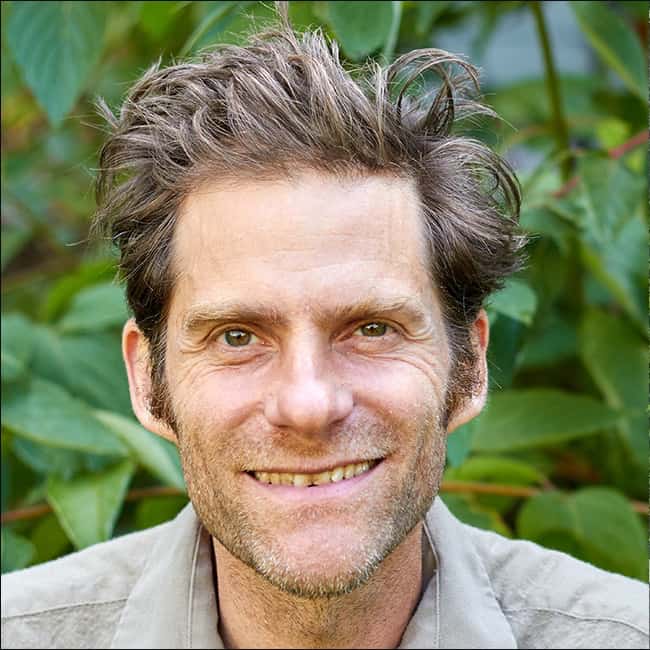 "Popham's evolutionary approach to herbalism provides a detailed blueprint to guide aspiring herbalists as well as those already walking the Green Path in the bringing together of plants and humans to inspire wholeness and affect healing.
Firmly grounded in ancient wisdom and expertly distilled by the author before being recombined with his own clinical experiences, Evolutionary Herbalism offers medicine for transforming the root of our individual and cultural dis-ease."
—Scott Kloos, author of Pacific Northwest Medicinal Plants: Identify, Harvest, and Use 120 Wild Herbs for Health and Wellness
a few reviews from our readers
"This book is absolutely amazing! I couldn't put this book down. I finished it in about two weeks. This took my understanding of astrology tarot and herbalism to the next level. This is a must have book and I plan on joining his school to learn even more! Don't hestitate to purchase this book. Your missing out on an abundance of information if you don't!"
- Kamelle Henry
"I can't stop thinking about this and the free course that came with it. I've been studying herbalism for more than 10 years and taken several classes and read countless books, but none have impacted my practice like Sajah's teachings have. My herbalism practice just leveled up more than I thought possible in ways I didn't even imagine previously. I highly recommend this book, as well as the free course that comes with the purchase."
— William Schaumloffel
"A hidden gem! Sajah's way of weaving parts together to make a whole that just makes sense on so many levels is truly a game changer in the herbalism community! The course that goes along with the book just makes it even easier to understand and implement into your herbalist journey!"
- Carol D
"Sajah has put so much information together in one place, explained in ways that connects all the dots! Theres a lot of info out there on herbal medicine and astrology, separately; Sajah has a way of combining it so it weaves such a picture that the pieces fall into place. One of the best books I've read! If you're looking to expand your knowledge, or are a beginner, this will fit right in and give you a hand up on truly understanding!!"
- Shannon Coffee
"This book and accompanying free course is absolutely magical and will transform your ability to integrate the healing benefits of plants into all aspects of your life. The words flow like music and take you on a journey that allows you to connect with the organic energy of your soul."
- Katherine Bell
"This book is amazing ! I have just started it and so far I'm blown away again! I have taken some of his classes and it has changed my whole perspective of herbal medicine. As soon as I hit a milestone point with my herbal training program I did not feel confident going into the field to practice herbalism. Now I have a strong confidence about my skills and practice as an herbalist, thanks to the guidance of sajah!. He really shared such amazing and pertinent information, the way he combines the rational and spiritual aspects of the plants. I really resignated with the way he taught and helped bring a holistic approach to healing the body, mind, and soul."
- Justin Townes
"I've got dozens of herbal books and Popham's book stands out as among the most useful and insightful I've come across. I'd say anyone on the plant path, novice to well seasoned practitioner, will learn something new in this book, and enjoy the journey chapter by chapter. Sorry I have to limit myself to only 5 stars--it's worth so many more."
- Sharon LeMay
"This is an amazing book, accompanied by a wonderful free course. I've read a lot of herbal books but this one stands out and even though I'm not quite finished with it yet, I'd have to say it has become one my favorites."
- Tessilyn
"Masterful breakthrough understanding of herbalism is what you'll get from reading this excellent resource from Sajah Popham. It is thick with information I have never read elsewhere and have been dabbling in herbology for many years now. Reading Evolutionary Herbalism is like a beam of light cutting thru all the cluttered information of all my attempts at trying to "get" herbal medicine! Along with this in-depth analysis you also receive the opportunity to get online classroom time with Sajah and PDF's to download. I couldn't be more stunned and happy with purchasing this new classic on herbalism!"
- Myra
"This book is beautifully written. It is definitely one for my "shelf of favorites" which I will read over & over again. I highly recommend this book to anyone interested in herbalism, permaculture, or if you just love nature. So look no further, this is the book! Simply beautiful!"
- Angi Y
"WOW! Amazing read. I am a Functional Medicine practitioner and picked up this book to enhance my, admittedly, weak knowledge of herbs. Sajah has a way with words and describes evolutionary herbalism in such a way that opened my mind to a new world of plant medicine. I use plant medicine in my practice, but his knowledge has helped me to connect with the plants and utilize them in a whole new light. I highly recommend reading this book. I am recommending it to all my friends with interest in herbs."
- Dr. Jake
2. the evolutionary herbalism companion guide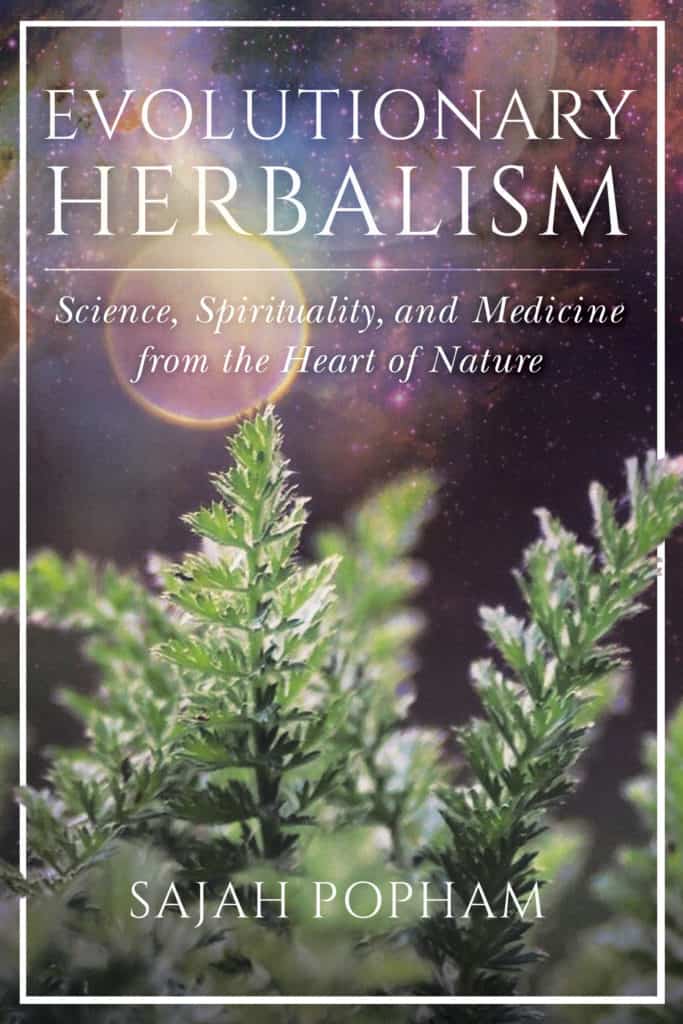 Author of Evolutionary Herbalism: Science, Medicine & Spirituality from the Heart of Nature
Hey there! I'm Sajah, core instructor and founder here at the School of Evolutionary Herbalism. You're probably wondering who I am and what my qualifications are.

I received a BS in Herbal Sciences from Bastyr University 2008, which formed my foundation in herbalism: rooted in science but also central to my Earth-centered spirituality. From there I received clinical training through studying and shadowing some of the best herbalists in the world.

For the past decade of teaching thousands of folks from around the world through our school, my goal has been to have a truly holistic approach to people and plants, one that honors the physical, energetic and spiritual aspects of life. I strive to support people in transforming their lives, to not just be symptom free— but physically vital, mentally inspired, emotionally uplifted, and growing into their life purpose. The plants are at the root of this transformational healing, for that's what they have provided to me.

I hope to be able to share a little bit of the medicine I have gathered along my plant path with you.