and understand your herbs with depth and precision
Learning herbs... the struggle is real
Have you ever been curious about a medicinal plant and gone to your herb books to learn more…
And end up disappointed by just a few sentences on what it's "good for" or long lists of constituents and actions?
Do you ever feel like you've read about an herb over and over again, but still don't feel like you understand it completely?
Unfortunately, a lot of books just graze the surface of the plants and don't use the herbal monograph as a teaching tool to understand how to learn an herb.
You wouldn't want to just know your friends at surface level, so why learn herbs superficially?
What's the key to becoming a better herbalist?
Is it wildcrafting more? Making more tinctures? Getting better at plant ID?
While those are important, the true path to herbal mastery is consistent study and experience of materia medica. 
But that doesn't mean just reading about herbs every now and then. 
There's a strategic way to approach learning herbs so you come to understand them with depth, not just superficially knowing about them. 
Truth is, effective herbalists know their remedies far beyond what symptoms they're "good for."
They know the essential healing pattern within each plant and how every medicinal virtue weaves together into a complete whole.
So how exactly do you approach studying plants holistically to get beyond superficial herbalism and come to understand their core medicinal essence? 
How do you develop herbal competence so you can heal the people you serve with the herbs you know and trust with confidence?
subscription program from the School of Evolutionary Herbalism
Your Pathway to Herbal Mastery
Materia Medica Monthly is like your own personal herbal Netflix, with new content added every month.
Strategically designed to build your holistic understanding and experience of medicinal plants, this course lays a solid foundation for the beginner, yet gives advanced herbalists critical insights and perspectives on the remedies they rely on.
You get deep-dive training on foundational principles of herbalism, like herbal actions, tastes, energetics, and constitutional systems, alongside a vast library of single herb monographs.
That way you don't just learn about the herbs themselves, but the fundamentals behind a successful herbal practice.
(Hover or tap the tiles below for more details)
We believe we've created the most comprehensive herbal monographs out there. These aren't just lists or short paragraph descriptions.
These are strategically designed to teach you the core principles of herbal medicine, to understand not just how to use a remedy, but the why and how behind it.
We treat the herbal monograph as a sophisticated teaching tool to learn holistic herbal medicine.
Most of the PDF monographs are well over 20 pages long, and the accompanying video lessons range between 2-3 hours. All on a single plant!
Click the tabs below to see the three core sections of the Materia Medica Monthly monograph.
The Five Keys
Clinical Patterns
Therapeutics & Administration
The Five Keys
Part one of the monograph is the foundational principles of understanding a plant holistically, what we call the "Five Keys." This section answers:
Tastes: What is the primary flavor profile of the plant?

Affinities: Where in the body does this herb target in terms of systems, organs, and tissues?

Actions: How does the plant influence and act upon those systems, organs, and tissues?

Energetics: How does the plant influence the ecology of the body in terms of temperature, moisture, and tone, as well as the constitution as a whole?

Special Potency: What unique properties does the plant hold beyond the previous four keys? What are its key indications, specificities, and psychological, emotional, or spiritual virtues?
Not familiar with some of these concepts? Not to worry, every lesson breaks down specific terminology and concepts so the lesson doesn't fly over the beginners head.
You won't just find a list of these properties, but an in-depth and synergistic description of how the Five Keys weave together to reveal the medicinal essence of the plant.
Clinical Patterns
Therapeutics & Administration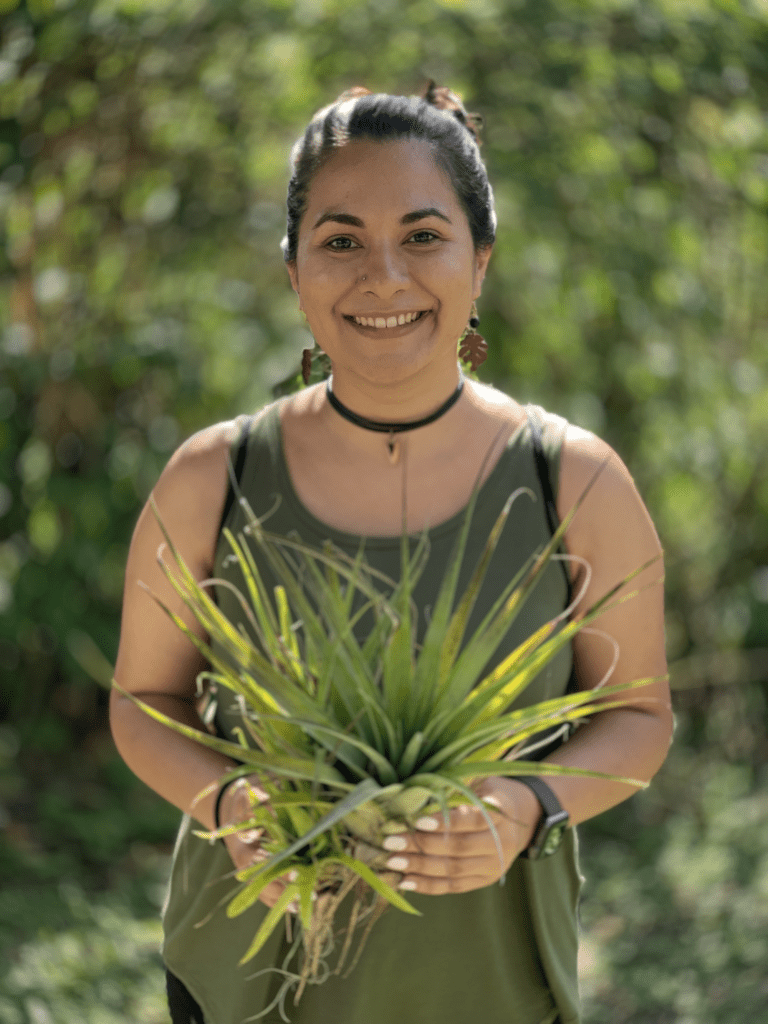 For both beginner and advanced herbalists
Totally new to herbalism? We've got you covered. Core concepts, principles, and terminology are explained so nothing goes over your head. Plus there's special bonuses (see below) that'll give you a solid foundation in holistic herbalism. 
Already practicing? Materia Medica Monthly is like a massive digital library and database to use for quick reference on tough cases, not to mention more depth on the plants than you're likely to find anywhere else. 
We have students of every kind in this course: from total newbies with zero background in herbalism to naturopathic doctors and a spectrum of health practitioners.
So wherever you are on your plant path, you're guaranteed to get powerful tools that make you a top-notch herbalist that gets results.
"This content is incredible. It's so much more in depth than any other resource, books, or course I've taken and has become the standard that I hold every other resource to."
In every conceivable way this course has made me a better herbalist."
—Dr. LaDonna Rocha, Naturopath, The Health & Holistic Collective Wild Hare Apothecary
Every other month you'll get a new deep-dive training on a single  medicinal plant. You'll learn everything you need to know how to use it holistically— from its herbal actions, energetics, clinical patterns, chemistry, formulations, specific indications and more. You'll walk away from each lesson with a profound understanding of that herb.
Get access to the past archive of Materia Medica Monthly issues, with over 50 remedies covered, as well as deep-dive lessons on herbal actions, formulation, energetics, constitutions, and all past Q&A sessions. This is a treasure trove of herbal gold you'll return to for years to come. Plus the entire program is a searchable database, so you find what you need quickly. 
Get a chance to ask Sajah your questions directly and engage with the community every other month in our live classes and Q&A's. Get the personalized attention and coaching you need to reach the next level of your plant path and have fun remotely hanging out with your herbal community. Can't make it live? Every session is recorded and posted in the portal.
We're here for you every step of the way. You'll have all the help and support you may need throughout your journey from our team of experienced & knowledgable herbalists – on the phone, chat, email or through message in the student portal. 
Materia Medica Monthly is a completely searchable database. If you have a question or are looking for something specific, just search to find the exact lesson you're looking for. You also get access to thousands of articles in our knowledge base.
You'll have consistent access to ALL of the Materia Medica Monthly program so long as you continue your subscription. Though if you cancel your subscription you will no longer have access to the program. 
Every lesson is in video format, but you can also download MP3 versions of the lectures and in-depth PDF notes, charts, and  handouts, making it easy to get your herbal studies in anywhere, especially through our exclusive student app.
Engage with the community in our student teahouse. Setup your profile, post in your activity feed, start a forum discussion, update us on your program progress, start a study group, and make connections with other like-minded herbalists.
You can study whenever it's convenient for you. You'll be able to take your time and watch the videos over and over again. There's no deadline to finish the course material – but that said, there's no end in sight to the course since we're adding to it every month. 
"Let's just say, I learn more from Materia Medica Monthly than I have from about half the books in my library. I am being trained proper."

—Yoali Rodriguez
Enrollment currently closed
But you can get a sneak peek into the program...
You'll also get a special invitation to join the full program once it's open
Author of Evolutionary Herbalism: Science, Medicine & Spirituality from the Heart of Nature
Hey there! I'm Sajah, core instructor and founder here at the School of Evolutionary Herbalism. You're probably wondering who I am and what my qualifications are.

I received a BS in Herbal Sciences from Bastyr University 2008, which formed my foundation in herbalism: rooted in science but also central to my Earth-centered spirituality. From there I received clinical training through studying and shadowing some of the best herbalists.

For the past decade of teaching thousands of folks from around the world through our school, my goal has been to have a truly holistic approach to people and plants, one that honors the physical, energetic and spiritual aspects of life. I strive to support people in transforming their lives, to not just be symptom free— but physically vital, mentally inspired, emotionally uplifted, and growing into their life purpose. The plants are at the root of this transformational healing, for that's what they have provided to me.

I hope to be able to share a little bit of the medicine I have gathered along my plant path with you.