with Medical Astrology + Herbalism
Preventing disease before it takes root
As a holistic herbalist, you don't just want the people you serve to be free from symptoms…
You want them to be vibrantly healthy.
Physically strong. Psychologically clear. Emotionally balanced. And spiritually evolving.
The paradigm of true holistic herbalism is based not just on treating disease, but preventing it by promoting health on all levels.
Unfortunately, most of modern herbalism is focused on allopathically treating symptoms.
Enhancing the Healing Power of Herbalism With the Precision of Medical Astrology
Most people don't realize it, but astrology was once an integral part of western herbalism and the practice of medicine.
The medical branch of astrology gives you a detailed map of someone's unique physiological landscape, predispositions towards disease, and how the health of the body is intricately woven into the mind, heart, and soul.
Medical astrology reveals what plants are best to treat the unique person, not their disease. It's a map of disease prevention, potent herbal pharmacy, strategic formulation, and ultimately helps you to heal the whole person with the whole plant.
The synergy of medical astrology and clinical herbalism is the ultimate map for preventative, rejuvenative, and transformational healing.
online program from the School of Evolutionary Herbalism
The most comprehensive and in-depth integration of
clinical HERBALISM & MEDICAL ASTROLOGY
This is not some woo-woo astrology class with some herbs in there. Nor is it a just list of what remedies are "good for" your sun sign. 
This is a deep integration of medical astrology and the fundamental principles of herbalism East and West, taught by an actual practitioner that uses Astro-Herbalism clinically. 
By harnessing the precision of astrology with the potency of the plants, you'll learn to see the deeper meaning behind disease, the essential healing properties of plants, and a practice where you can equally heal the body, psyche and soul.
Here's what you'll learn​
THROUGHOUT EACH PLANET AND SIGN
The core curriculum of Astro-Herbalism is learning the 10 planetary bodies and the 12 signs of the zodiac, charting their holistic relationship to both people and plants on the physical, energetic and spiritual levels. This is not just lists of plants for planets, but a deep integration of clinical herbalism and medical astrology.
(A more detailed layout of the curriculum is further down)
Astro-Herbalism is holistic in the truest sense of the word… You learn the wholeness of people and plants, and their relationship to the wholeness of the cosmos.
Below is a detailed outline of the lessons within each module and an outline of the topics covered throughout each planet and sign lesson. For more detailed explanation of what you learn throughout each sign and planet, see the tiles above.
Module 1- Foundations in Astro-Herbalism
Module 2- Plants, Planets, People
Module 3- Botanical Constellations
Module 1- Foundations in Astro-Herbalism
Learn the foundational principles of medical astrology and holistic herbalism, and how they are uniquely connected for a synergistic understanding of both. 
The Link Between Astrology and Herbalism
Astral Anatomy and Physiology
Determining Planetary Correspondences in Plants
The Four Elements and Three Modes
Foundations in Herbal Medicine
Principles of Vitalism
On Sympathetic and Antipathetic Medicine
Perception of Botanical Intelligence
Module 2- Plants, Planets, People
Module 3- Botanical Constellations
For both herbalists and astrologers
If you're into herbalism, but don't know the first thing about astrology… no problem! You don't need an astrological background to take this course. We'll give you a solid foundation to integrate astrology in your work with plants.
Likewise, if your an astrologer and you don't know anything about herbs… you'll see how you already understand the core principles of herbalism through astrology and learn to apply it in a whole new way to bring healing into your practice.
So if you're new to astrology, herbalism, or both, fear not! This course will teach you everything you need to know. And if you're advanced on either path, this program will provide new levels of insight and clarity that will refine and expand your practice to greater levels of efficacy, precision, and healing.
"Astro-Herbalism provided me with a practical answer and real application for supporting the path towards the resolution of emotional blocks with evident physical implications in my clients.
By combining the physical and emotional levels of healing through astrology and herbalism, the healing process is greatly accelerated."
– Clara Guarnieri, Italy
We're here for you every step of the way. You'll have all the help and support you may need throughout your journey from our team of experienced & knowledgable herbalists – on the phone, chat, email or through message in the student portal. 
Astro-Herbalism is a completely searchable database. If you have a question or are looking for something specific, just search to find the exact lesson you're looking for. You also get access to thousands of articles in our knowledge base.
Once your tuition is paid in full you will have lifetime access to the course materials. There are no deadlines to finish the course or end-dates where you lose access. We believe if you pay for something you should get to keep it forever!
Every lesson is in video format, but you can also download MP3 versions of the lectures and in-depth PDF notes, charts, and  handouts, making it easy to get your herbal studies in anywhere, especially through our exclusive student app.
Engage with the community in our student teahouse. Setup your profile, post in your activity feed, start a forum discussion, update us on your program progress, start a study group, and make connections with other like-minded herbalists.
You can study whenever it's convenient for you. You'll be able to take your time and watch the videos over and over again. There's no deadline to finish the course material – you can study as fast or slow as you like.
"I was never especially interested in astrology. I had an urge to know more but whatever I tried to read or listen was quite boring to me.
Astro-Herbalism weaved everything together in a way that has completely changed my perspective about herbalism and made everything so easy to understand. This teaching is like an answer to my prayers for finding a way to deeply understand herbalism and get another way of thinking!"
—Eleni Christoforatou, Corfu, Greece
certificate of completion
As you watch each lesson, your progress is tracked through the program so you know where you're at, where you left off, and how much more you have to go.
After you've finished the entire program, you'll receive your own personalized Certificate of Completion to show that you've finished Alchemical Herbalism.
Take Your First Step on the Path to Herbal Mastery
spring equinox Enrollment Special
closes on March 23rd 2023 at midnight pst
spring equinox Enrollment Special
We're confident that this program gives you everything you need to become a practicing herbalist. But if you discover the program isn't right for you, we offer a 30-day money back guarantee, no strings attached! We want you to have plenty of time to go over the materials and see if the program is really a good fit for you.
In addition to the entire program, you also get these bonuses
Evolutionary Herbalism Student App
After years of painstaking development, we're proud to offer our students an exclusive Evolutionary Herbalism app. Whether it's watching the latest Q&A session, staying updated on forum and group discussions and your activity feed, or having convenient access to your courses, the app makes access to the Evolutionary Herbalism world right in your pocket. Available for both iOS and Android users.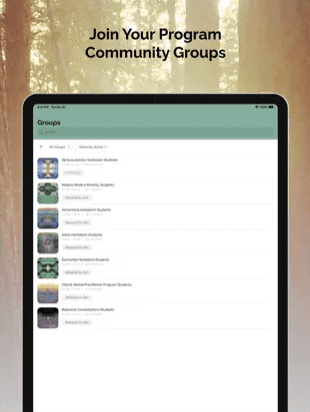 The elements play such a central role in understanding astrology and holistic herbalism as a whole that I decided to throw in a copy of the Elemental Herbalism Audio Course to strengthen your comprehension of these important energetic patterns. This in-depth audio course details each Element and their crucial relationships to humans, plants, nature, and all of life. This program gives you a solid foundation in herbal medicine through the Elements, which helps you translate into understanding the planets and signs much easier.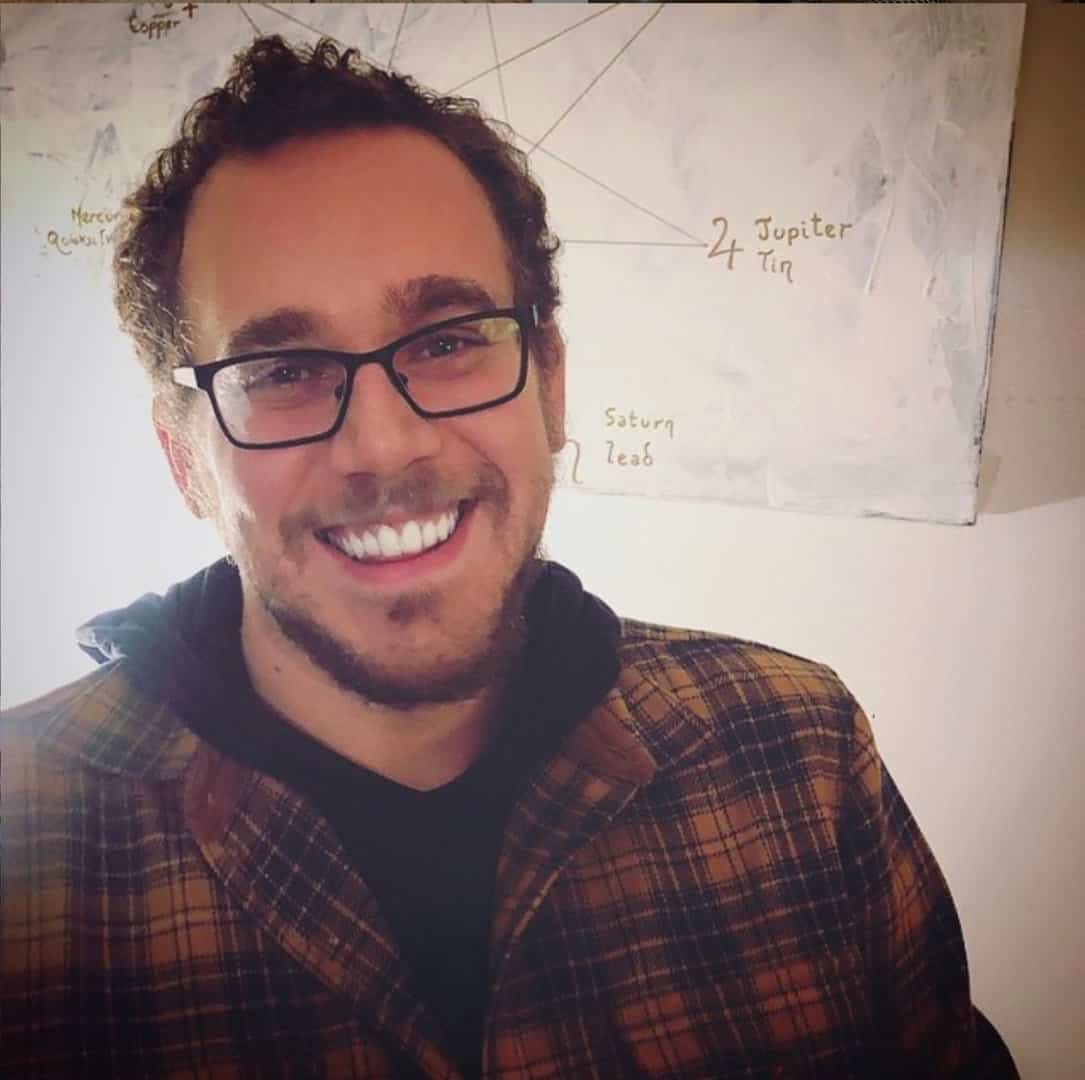 "Astro-Herbalism is a tangible framework revealing how the astrological patterns are reflected in plants and people, adding multitudes of understanding to an otherwise complex and ethereal system.
I have become much more comfortable with the archetypes of the 7 planets and the 12 signs and am able to integrate that understanding into my day to day experience and developing healing modality."
Jason Scott, Founder of Feral Fungi
"Astro-Herbalism is a practical and tangible way to integrate the teachings of astrology, which previously felt far away and mystical.
This program gave me the tools I needed to connect planets, people and the botanical world smoothly into my day to day life and practice."
Sherri Marriash, founder of Wild Earth Medicinals
Revelstoke, British Colombia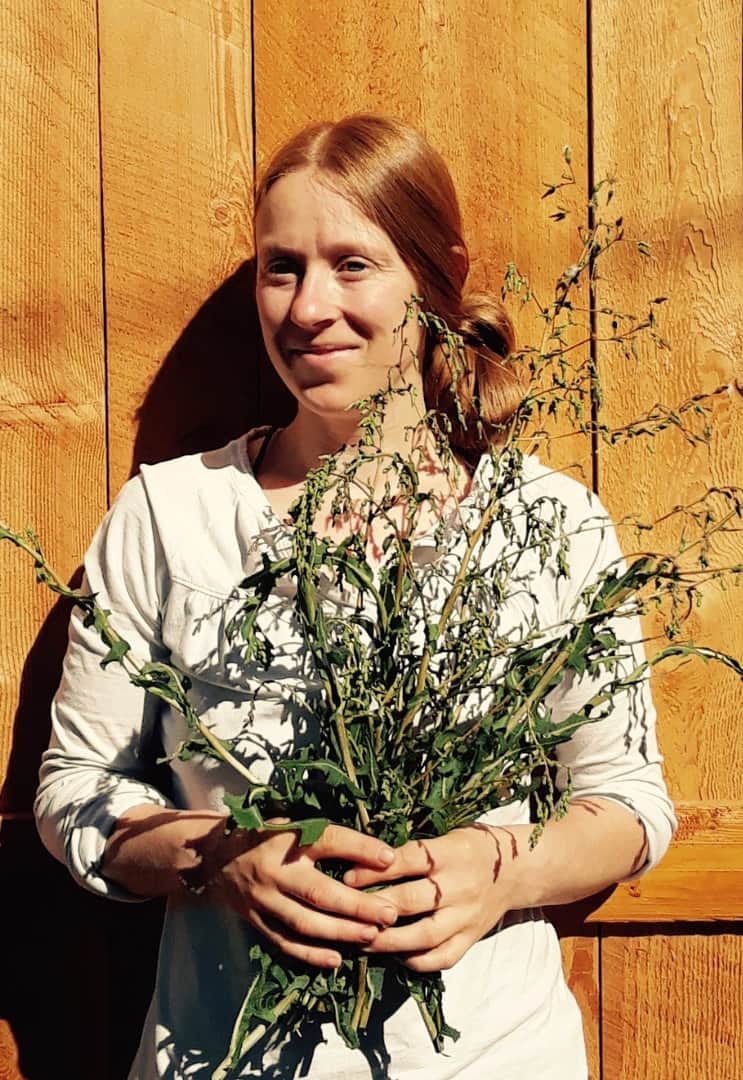 "Before this course I had no idea about the interconnections between astrology and herbalism. Now I see that being an herbalist with astrological knowledge really takes my relationships with plants and people to the next level. I am so grateful for these teachings and don't think I would have been able to learn this information anywhere else."
"Learning to work with the planetary correspondences in plants revealed a whole new layer of understanding that has been invaluable information for my herbal practice. It has given me incredible insight into my own healing journey and empowered me to help others more fully. I highly recommend this program!"
"I love the cohesion of your lessons and practices. I listen to you as often as possible. It's so refreshing to be able to actually retain beneficial information about astrology and herbalism. Your love and passion is contagious. Thank you so much for all of your time and work!"
"This course has truly taught me to see, feel, and know the subtle energies of plants, people, and planets, which has transformed my world and outlook on everything I knew. The most important thing I've learned along my beautiful journey with Astro-Herbalism, would be the synergistic communication all life has with the planets in harmony with each of our individual constitutions, charts, and current health states on all levels."
"Thank you for your many years of work, research and experience. Not only are you and your classes helping to make me a better herbalist, you are helping to make me a better teacher and helper of my community!"
"This class was a gift I gave myself and I cannot recommend it highly enough. I was opened to a profound understanding of plants and their synergistic connection to the cosmos. Sajah is clear, highly knowledgeable and passionate — one of those teachers you never tire of hearing."
"I just wanted to express my enormous gratitude to you for sharing your amazing teachings on herbs and astrology. I feel truly blessed to have found your teachings. I am not a herbalist, but I've had a keen interest in health and healing for many years. I have found your videos to be truly amazing and I am so excited by the things you teach and find the way it is expressed makes it very accessible. It seems to resonate strongly with me, more so than anything else I have ever found."
"As a student of astrology and herbalism, this program helped ground my understanding of the cosmos and enlighten my comprehension of the plant kingdom in practical yet magical ways. Through the exploration of different cultural perspectives on life and healing I can comprehend the universal language of plants, planets and the elements in a whole new way."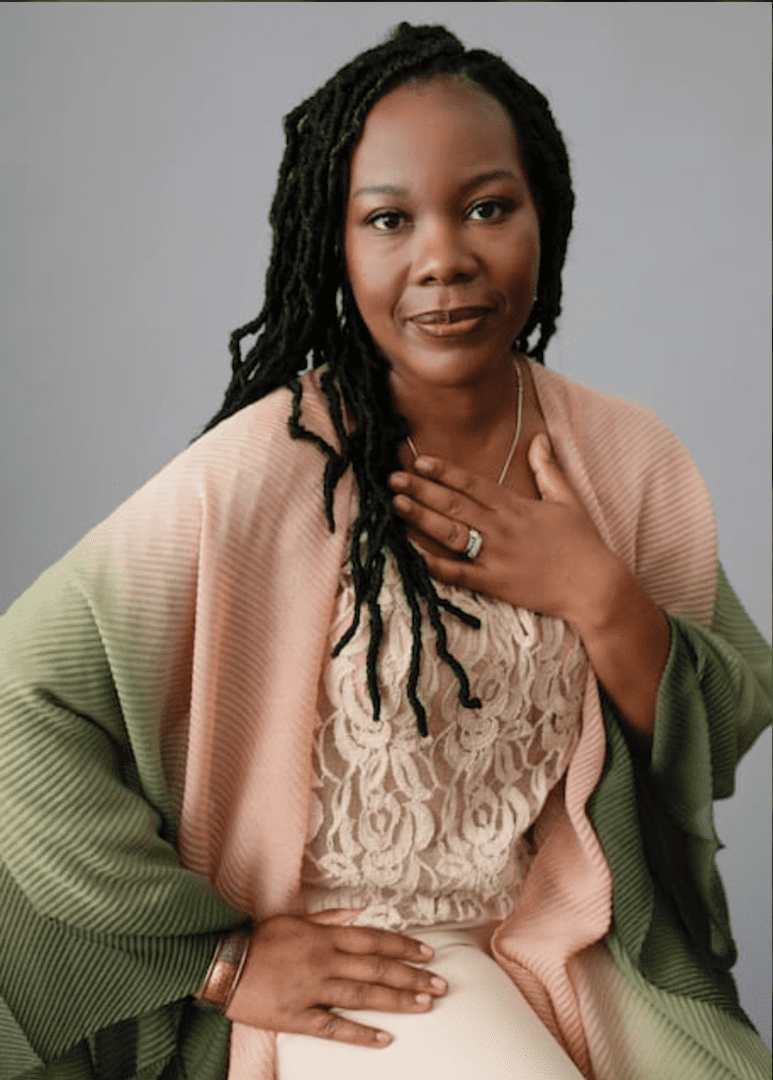 "Even though I've been in practice for over a decade with nutrition, herbalism and functional medicine, this course has taken me to a much higher level of understanding all of those areas and more.
I am now very comfortable in practicing holistic healing in a way I always wanted to but did not have the courage or tools to do so before.  
Using the birth chart has become an invaluable tool to decipher the complexities in my clients and I'm now comfortable with sharing and expanding in a larger way because now I know the importance of matching the plant to the person, not just offering the plants based on actions."
April Shabazz, founder of The Herbal Releaf Apothecary
"Astro-Herbalism has given me a deeper connection to the plants I am growing, the medicine I am making and a greater understanding of how to administer healing medicine to my clients.
It has given me a strong foundation from which to build a special practice of growing, harvesting, and ritually hand-crafting herbal medicines.
My understanding of astrology has grown lending deeper insight into my own personal healing and evolution into my highest purpose."
Alenka Loesch, Founder of Frux Farm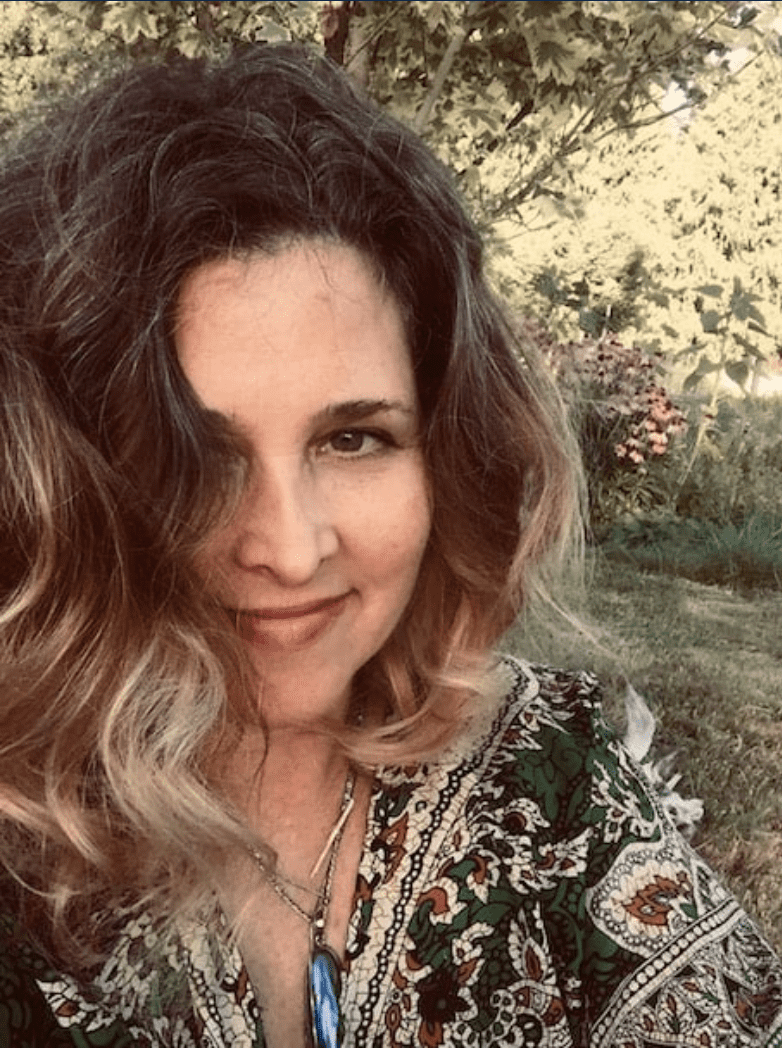 Now is the time to step up to your calling and commit to growing on your plant path – not only for yourself, but for your family, for your community and for the Earth.
If you've been waiting to take that next step to serve at your greatest capacity, then now's your time.
Select the best payment plan for you below
Signing up for an online course is a commitment we don't take lightly, and we want to make sure that the course is a good fit for everyone that joins. That's why we have a 30 day 100% money back guarantee. Enroll now and try it out, risk free. If you feel like the course isn't for you, we'll give you a full refund within the first 30 days of your enrollment.
Author of Evolutionary Herbalism: Science, Medicine & Spirituality from the Heart of Nature
Hey there! I'm Sajah, core instructor and founder here at the School of Evolutionary Herbalism. You're probably wondering who I am and what my qualifications are.

I received a BS in Herbal Sciences from Bastyr University 2008, which formed my foundation in herbalism: rooted in science but also central to my Earth-centered spirituality. From there I received clinical training through studying and shadowing some of the best herbalists.

For the past decade of teaching thousands of folks from around the world through our school, my goal has been to have a truly holistic approach to people and plants, one that honors the physical, energetic and spiritual aspects of life. I strive to support people in transforming their lives, to not just be symptom free— but physically vital, mentally inspired, emotionally uplifted, and growing into their life purpose. The plants are at the root of this transformational healing, for that's what they have provided to me.

I hope to be able to share a little bit of the medicine I have gathered along my plant path with you.
Frequently Asked Questions
Our knowledgable team of experienced herbalists are here to support you
We'd be happy to talk with you and answer any of your questions!
You can call us at (833) 988-4433
We're available to chat with you live during our business hours, just click the chat  box on the lower right side of this page. If we're closed, leave us a message and we'll get back to you as soon as we return to work.
Drop us an email with any questions you may have and we'll get back to you as swiftly as we can. Send us a message at [email protected]