---
In this modern world, many of us have forgotten how interconnected everything is. We stare at our cell phones. We get lost in the skylines and sidewalks of big cities, forgetting our connection to the natural world. And because we have lost this sense of connection, our children are coming into a world of climate change and contamination.
This week on The Plant Path, Coast Salish artist & activist Chenoa Egawa returns to discuss how we can be supporting our children at this time and teaching them how to be caretakers and protectors of the water.
"All Indigenous people know that we are the caretakers of the Earth. We all need to become caretakers of the Earth, or we won't have an Earth and we won't be here because the Earth can live without us, but we cannot live if we keep destroying things. Nature is showing us that there is some sickness that needs to be healed within us and around us."
In this episode, Chenoa shares an important message for our times, bringing awareness to the water and sharing how we can be raising the next generations to care for the elements that give us life.
Chenoa shows how to go from the individualistic viewpoint that is dominant in our culture to realizing that everything is interrelated, which is the Indigenous way of relating to life.
"We are interdependent upon the air that we breathe, the water
that we drink, the food, the plants, that the medicines that we take into our body, they become us. And so we are them. We are not separate."
In this podcast and in her newest book, The Whale Child, Chenoa shares traditional teachings about the water and how to be in respectful relationship with this sacred element.
"The water is one of our main medicines on this Earth. It's one of the elements that is in all the ceremonies that we have across Native country and throughout Indigenous communities around the world.

We know that water has been here since the beginning of time and was here with our grandfather fire. We know that we are mostly made of water and the water holds a memory.

We know that water holds the spirit of all the teachings and water is one that listens. It has ears, it has a spirit, it carries wisdom and it is one of the most malleable of the elements.

Water is one of our main medicines and it helps us to bring healing in the way that we communicate with the water, the way that we respect the water. It can become that medicine for us when we need it. We can put our positivity in our mind and our heart, into the water and communicate and receive blessings from the water.

We can have actual interactions sometimes when we're praying to the water, it will begin to rain and the mist will fall for those moments, acknowledging us and letting us know that we're being heard and that what we're asking for is being granted to us.

And so water is the spirit that we have this deep relationship to in our ancient teachings, from our ancestors, from our elders. We know that we must have a very respectful relationship with the water in order to have a healthy life, for everything on this Earth depends upon the water."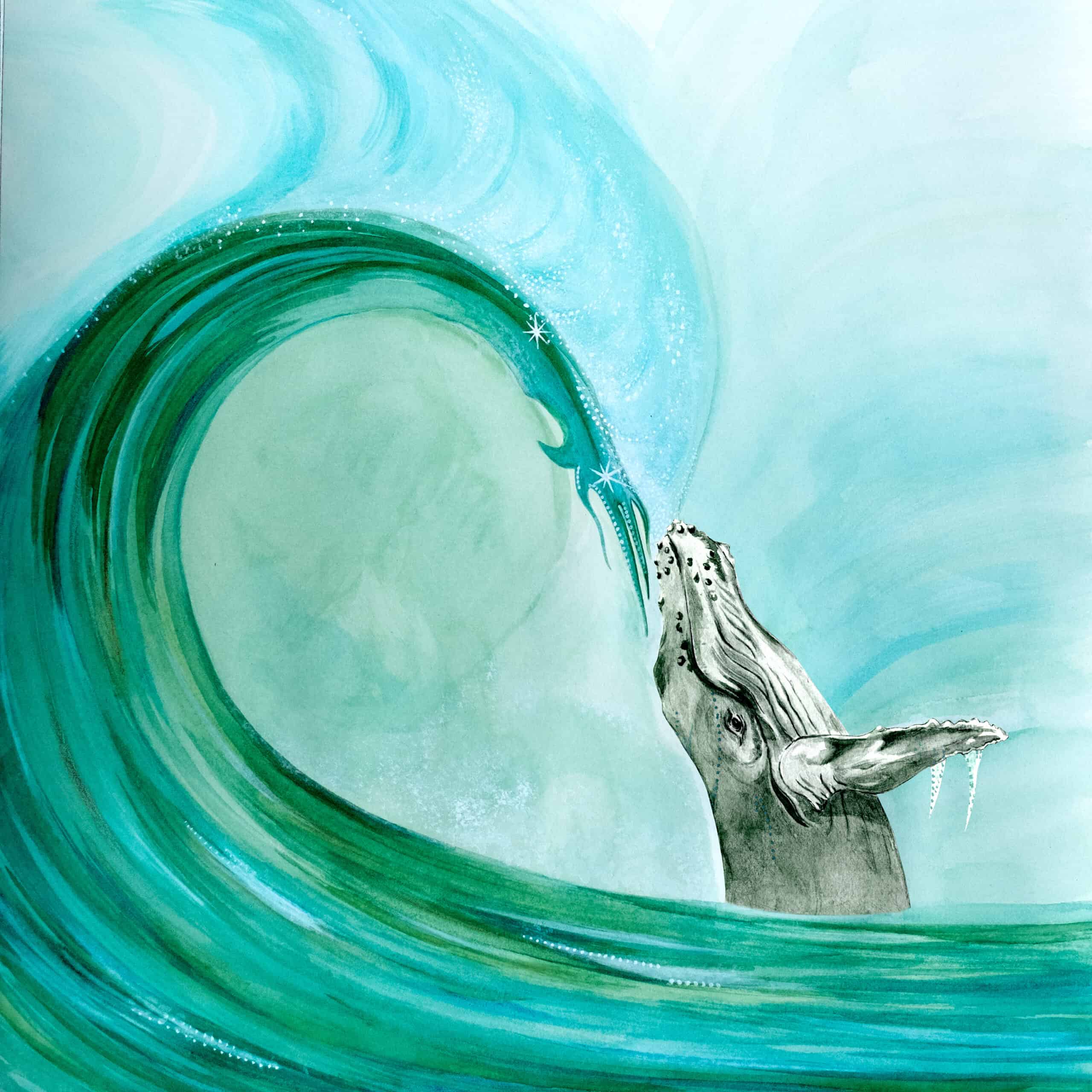 In this episode, we also discuss The Whale Child, the new children's book Chenoa and her brother wrote together to teach the next generation how to care for the water and to inspire kids to see that they can make a difference in the world.
Through the story, both children and adults can rediscover the interrelatedness of everything on the earth, and we can learn how to teach our little ones how to take care of the earth. Though the book has a serious message, the story is told with humor and uplifting spirit that will help spark inspiration to make positive changes that will protect the water and all the creatures who depend on it.
The Whale Child isn't just an inspiring and beautifully illustrated story, it's also full of traditional teachings from Chenoa & Keith's Coast Salish heritage and includes resources to educate children about the Indigenous peoples of the Pacific Northwest. There is a whole section of lesson plans for teachers and parents, as well as action steps for kids to apply what they've learned through the story. 
---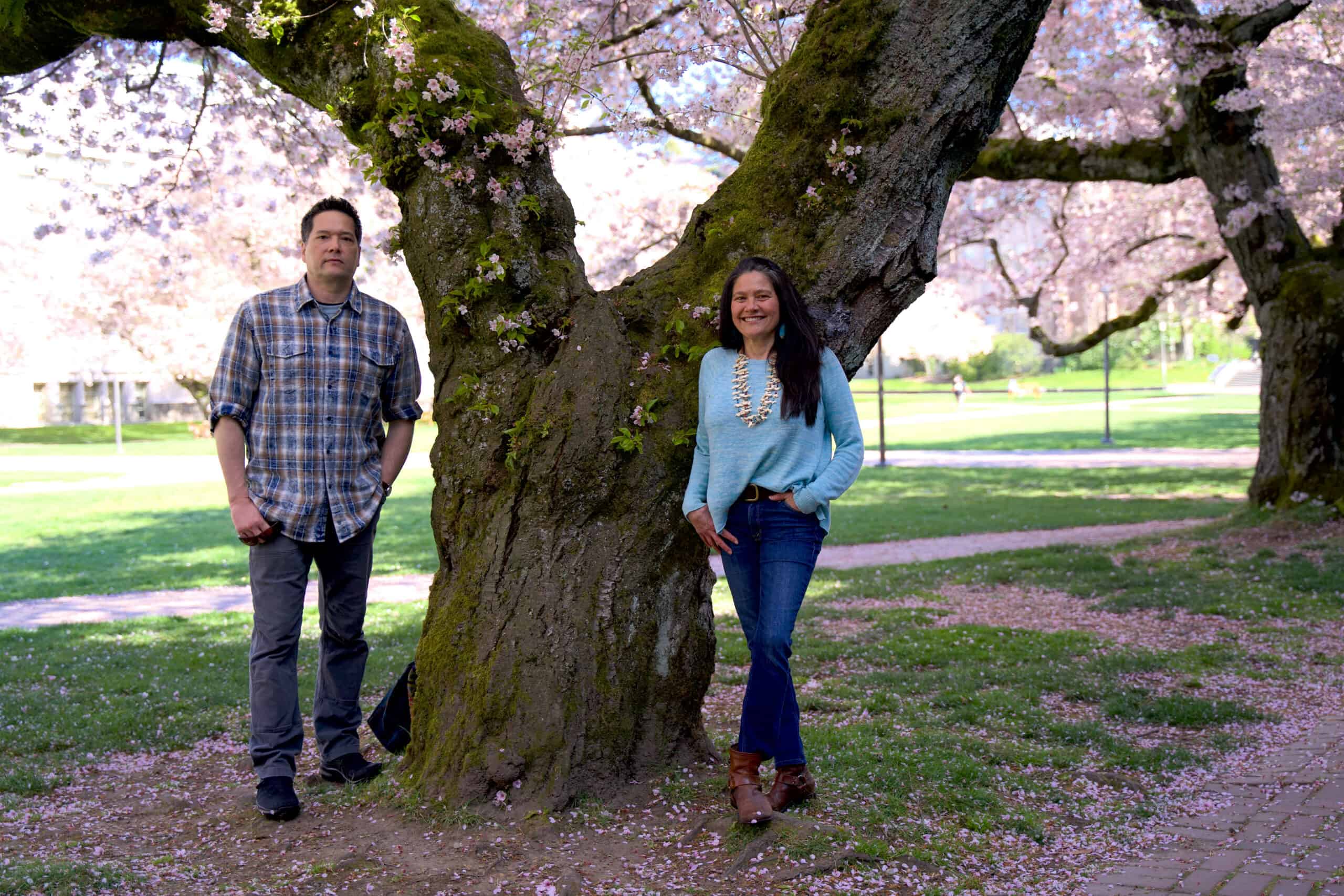 CHENOA EGAWA is Coast Salish of the Lummi and S'Kallam Nations of Washington State. She is a ceremonial leader, singer, speaker, environmental activist and artist dedicated to bringing healing to our Mother Earth, and to people of all cultures, backgrounds and origins through recognition of our shared experiences as human beings. 
One of her principal teachings today is the importance of preserving and sharing wisdom and ways of life that benefit the health, well being and protection of all life on our Mother Earth.  
Chenoa has long been active in local, and international work for Indigenous peoples, children and the environment. For over 20 years, she has worked in Washington State schools, creating programs that integrate Native American culture and history, often teaching through songs and storytelling, empowering Native youth and bringing greater appreciation for cultural diversity to all children in the public school system.  
Over the past 25 years, she has traveled throughout North, Central and South America facilitating communication among indigenous peoples with the intent of protecting and preserving cultural heritage, languages and homelands.
She serves as a voice to bring Native wisdom and perspectives to the world at a time when these teachings are particularly poignant reminders of our shared responsibility to live with respect for ourselves, one another, and for our Earth.
---
You can learn more about Chenoa, find her recorded music and see her & Keith's other book, Tani's Search for the Heart at www.swanclan.com
All artwork shared in this post is from The Whale Child, illustrated by Chenoa Egawa & Keith Egawa, published by North Atlantic Books.
We first had Chenoa on the show in 2018 for episode #44: The Medicine of Water, Food & Herbs from an Indigenous Perspective on Healing.
You can listen to this previous interview with her here.